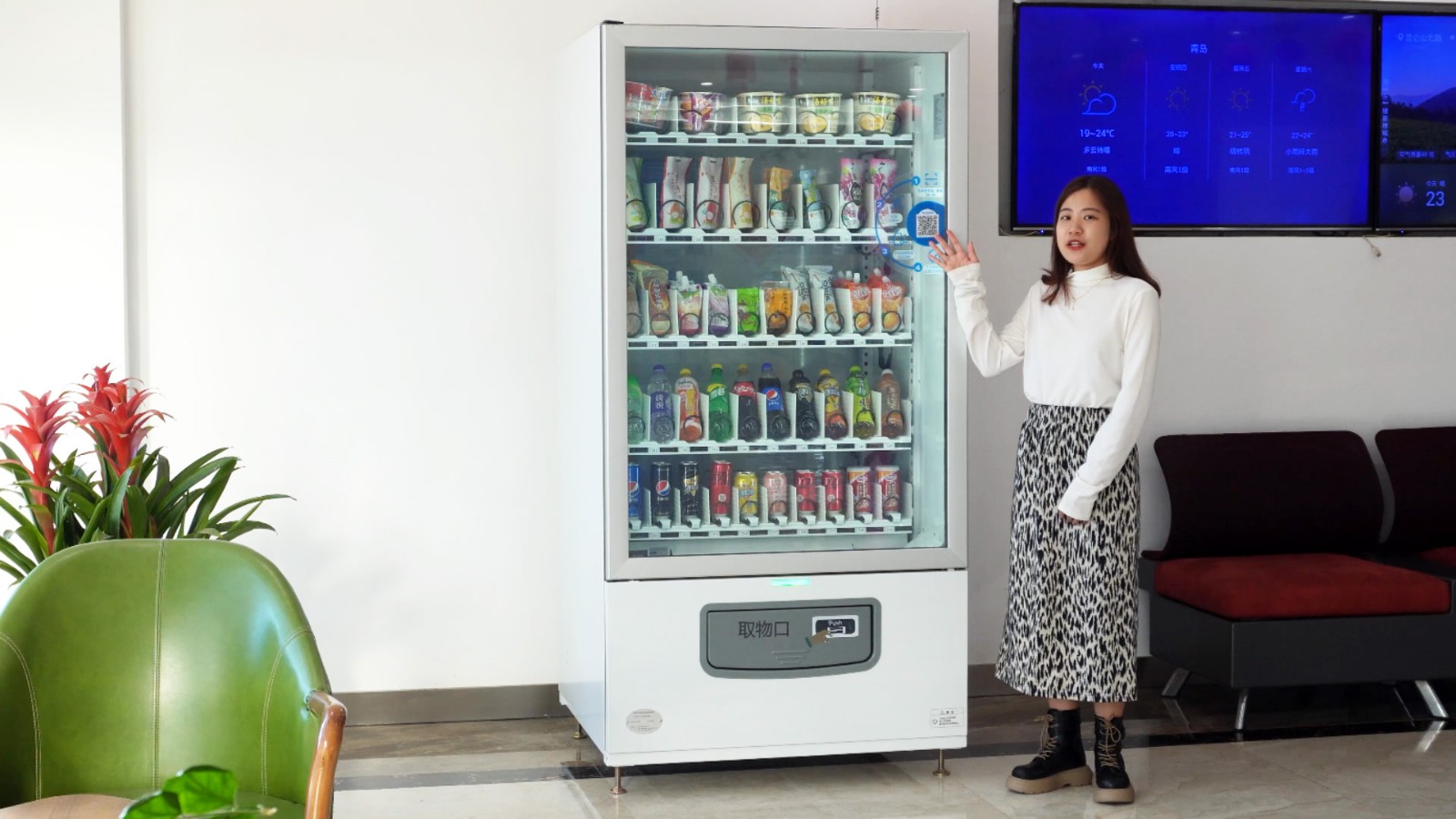 Hello, everyone, I am Susan from Easy Touch.
As the leading enterprise of vending machine, Easy Touch developed various vendor to satisfy a wide requirement of usage scenarios in the market. During the epidemic, contactless shopping has been favored by the majority of consumers. Today, let's show you one of our most classic models – unmanned smart vendor.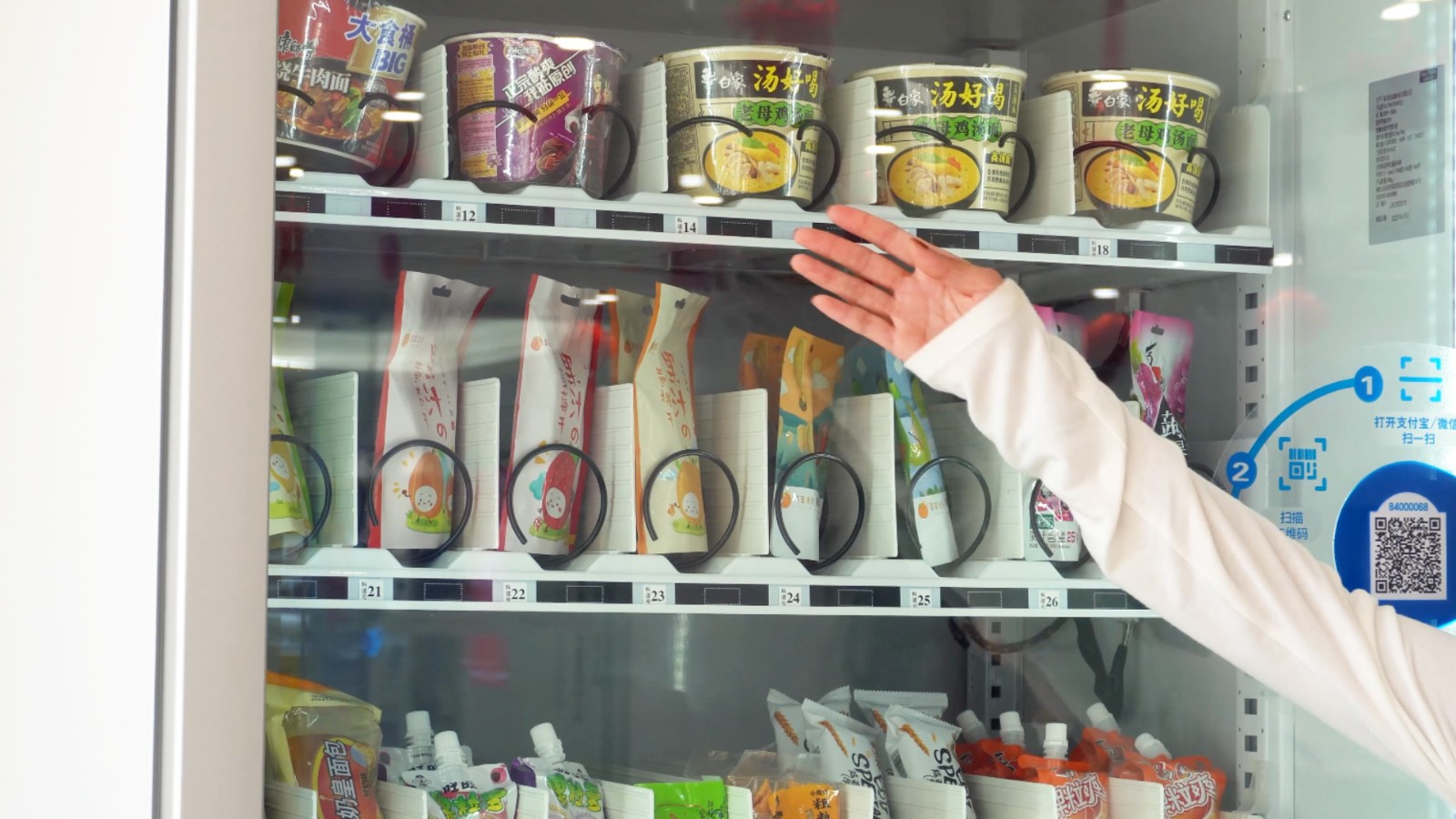 This is our recommended unmanned smart vendor, deployed for internal staff in our company.It can be used to vend a variety of cup noodles, snacks, drinks and other small commodities.It belongs to the internet intelligent combo vending machine, all the operation was finished by network, including the backend management and the front shopping interface.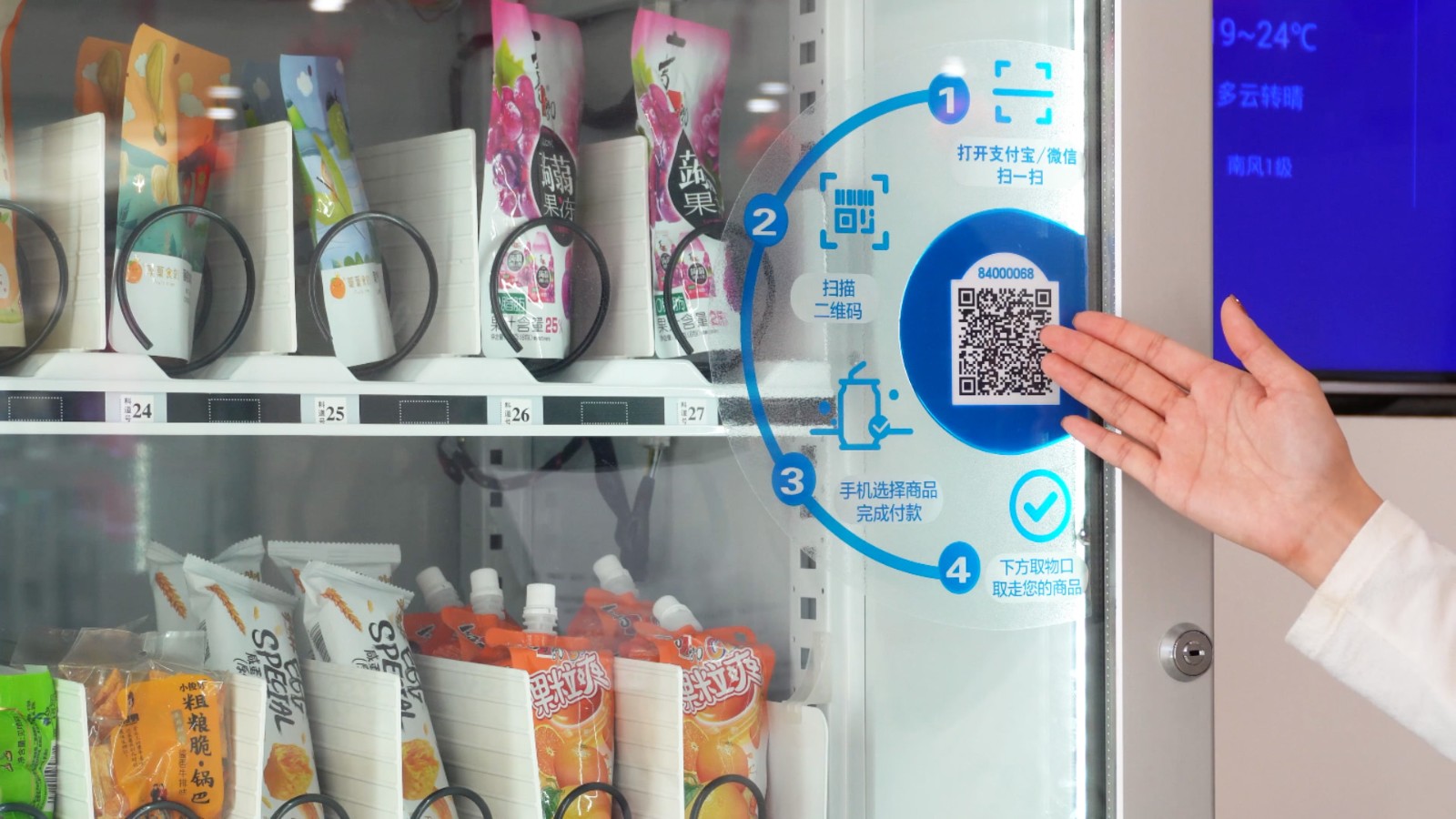 There is a large clear glass-front display window, with a shopping QR code, very simple. It's very convenient for consumer to use the mobile phone to scan this QR code, and finish the shopping operation by the phone.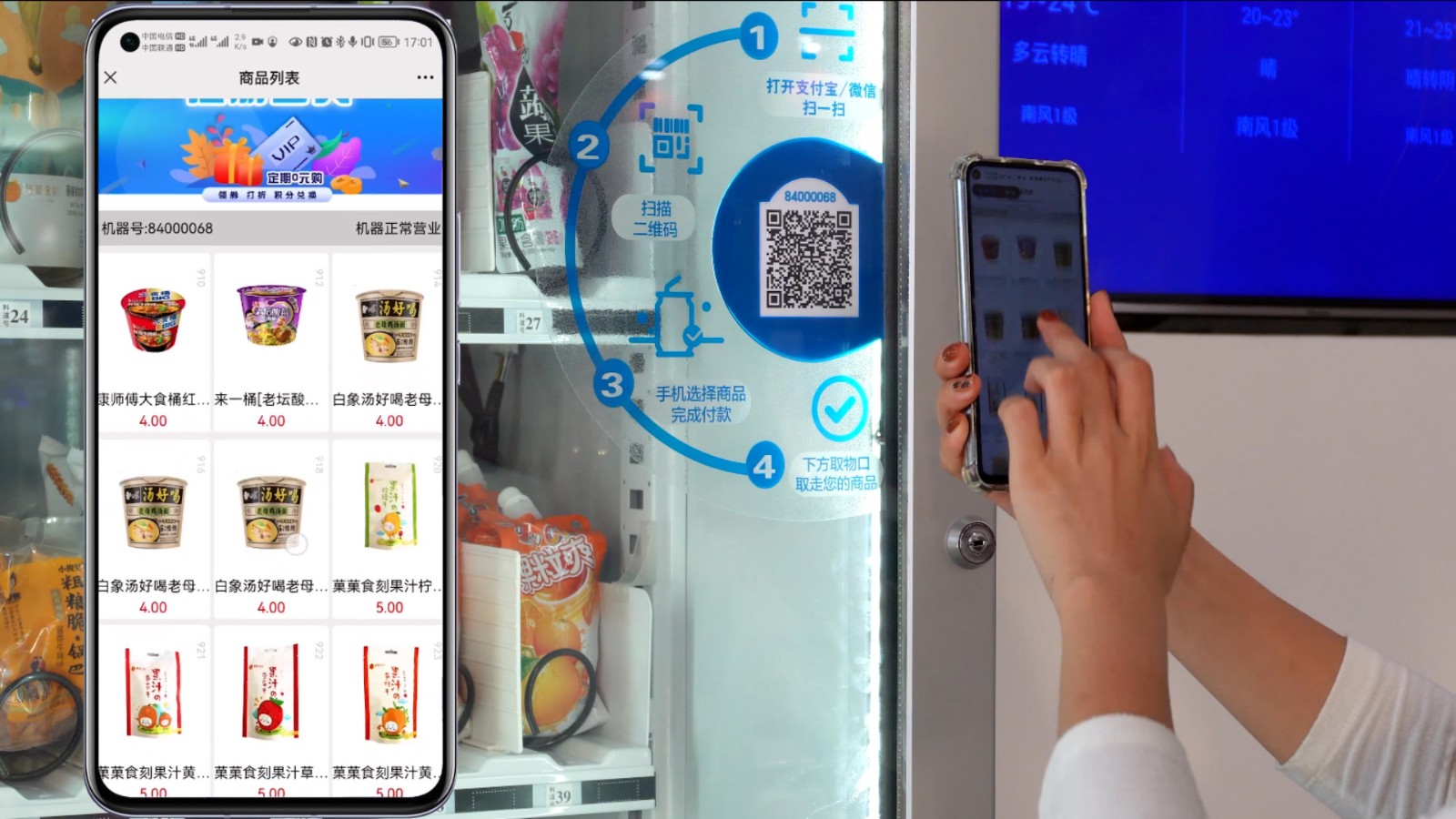 Now please let me to show you how to purchase commodity.
Firstly, take out your phone and open Alipay or Wechat, then scan the QR code on the window. Enter the online selection platform, you can see the information of all kinds of commodities placed in the machine for sale, and then choose the right goods according to your favorite, finish the payment, and wait for the dispense of unmanned vendor.
As you can see, the whole shopping process is very smooth and the shopping experience is also very good.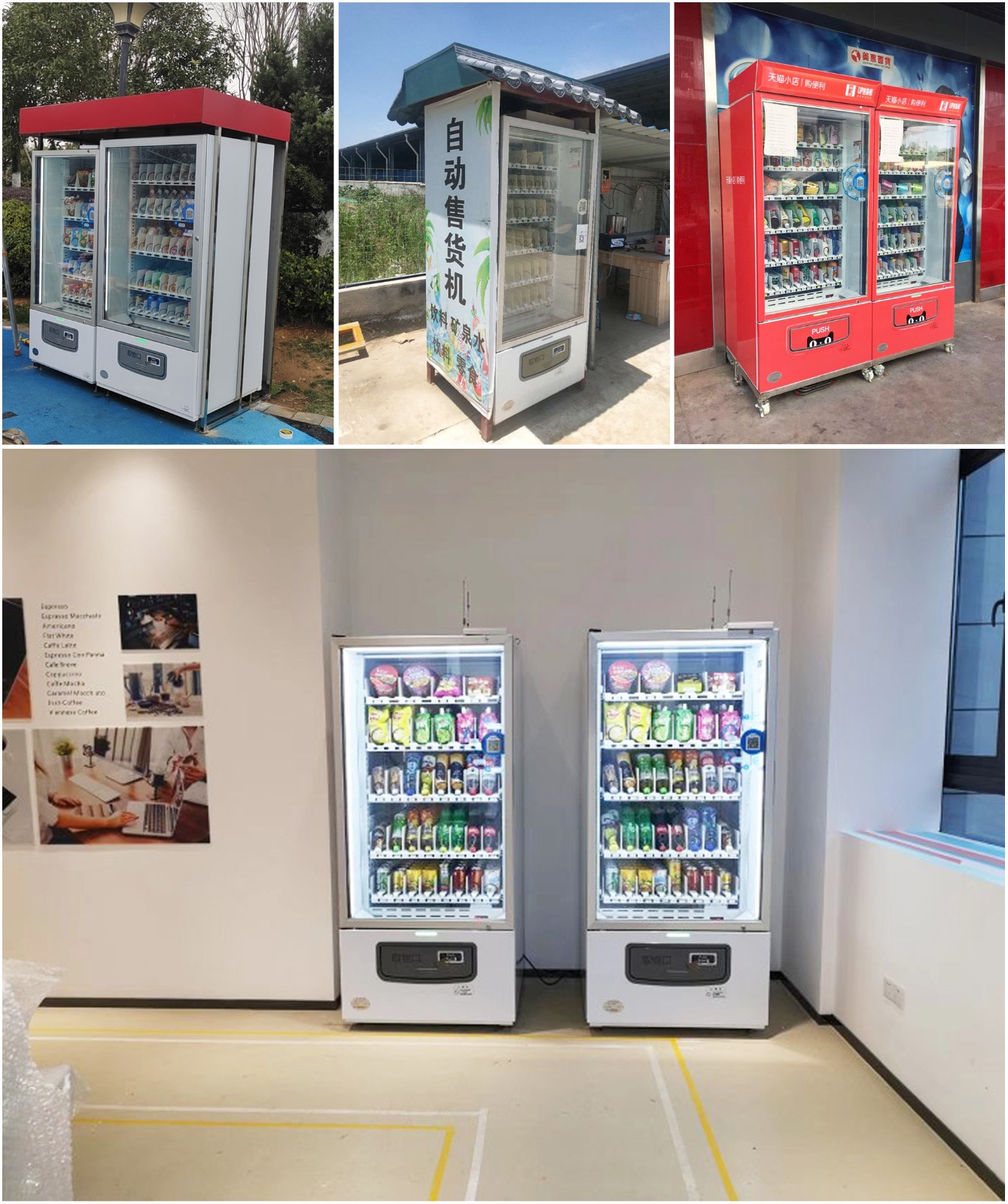 School, factory, hospital, office building, community, commercial street, scenic spot, and the door of all kinds of shops, restaurants, can be deployed this smart combo vending machine.
If you like it, don't miss, follow me for more information.